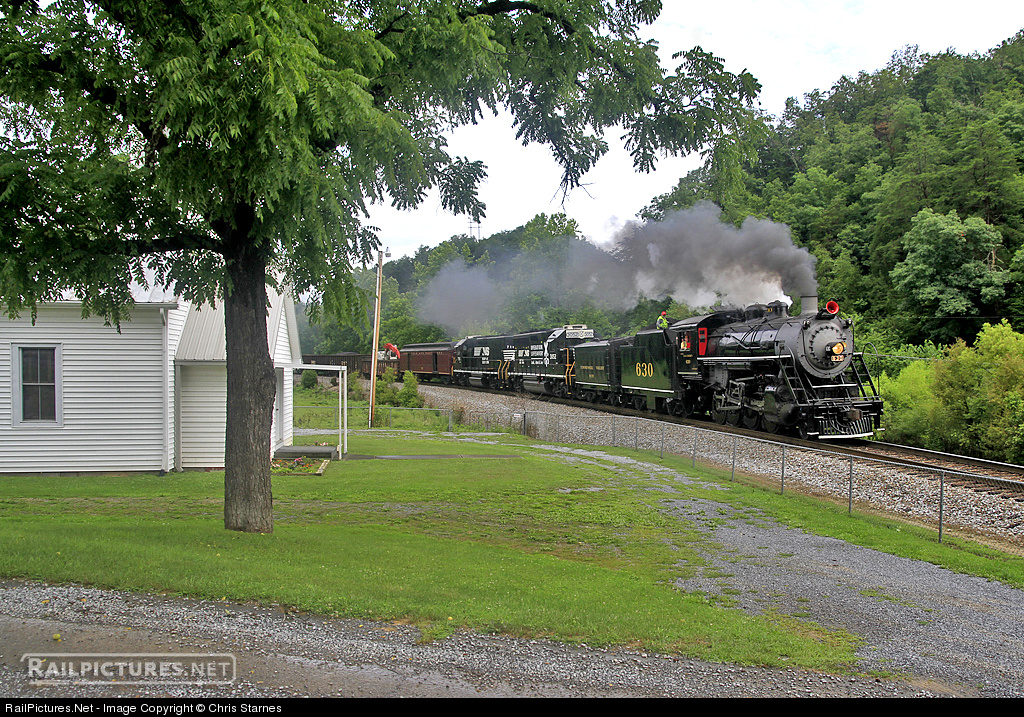 Southern Railway 630 resumed its summer itinerary yesterday, moving from Roanoke to Bristol on its way to power employee specials in the Knoxville area.
We understand that the routing of those trips have changed while 630 was in Roanoke – instead of running from Sevier yard to Coster, apparently 630 will repeat last November's Knoxville – Alcoa trips (with its diesels on the rear for the return trip). We'll update when we have confirmation of the route. (Update: confirmed.)
630 will wrap up its outing with a Monday deadhead back to Chattanooga.